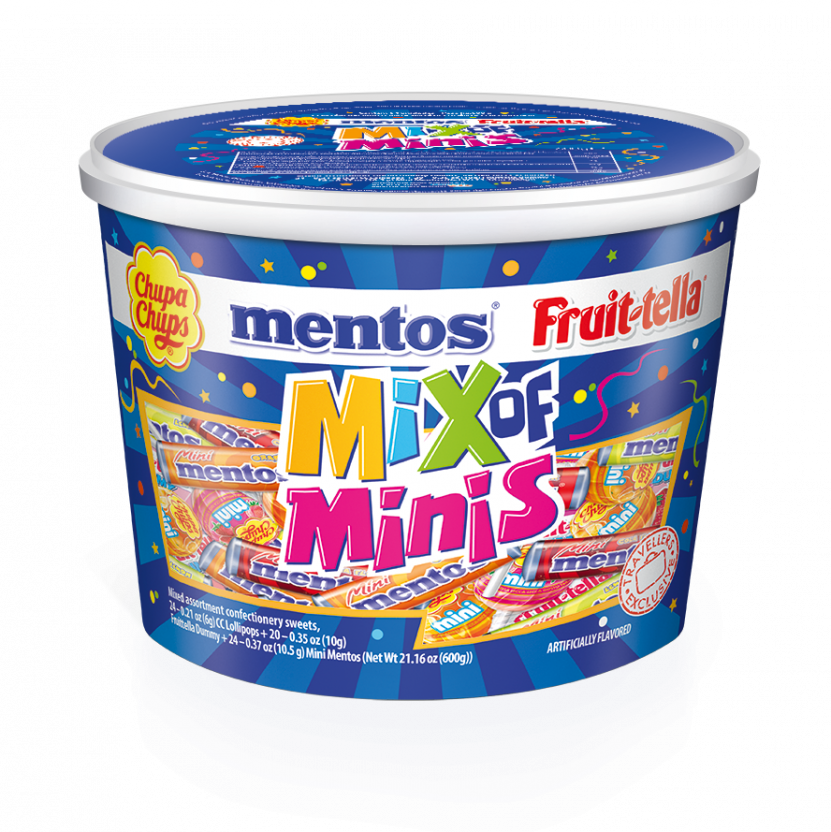 Mix of Minis Silo
This new Mix of Mini's Silo contains 600 grams of best selling candy: including Fruit-tella Dummy, Chupa Chups Mini lollipops and Mentos Mini.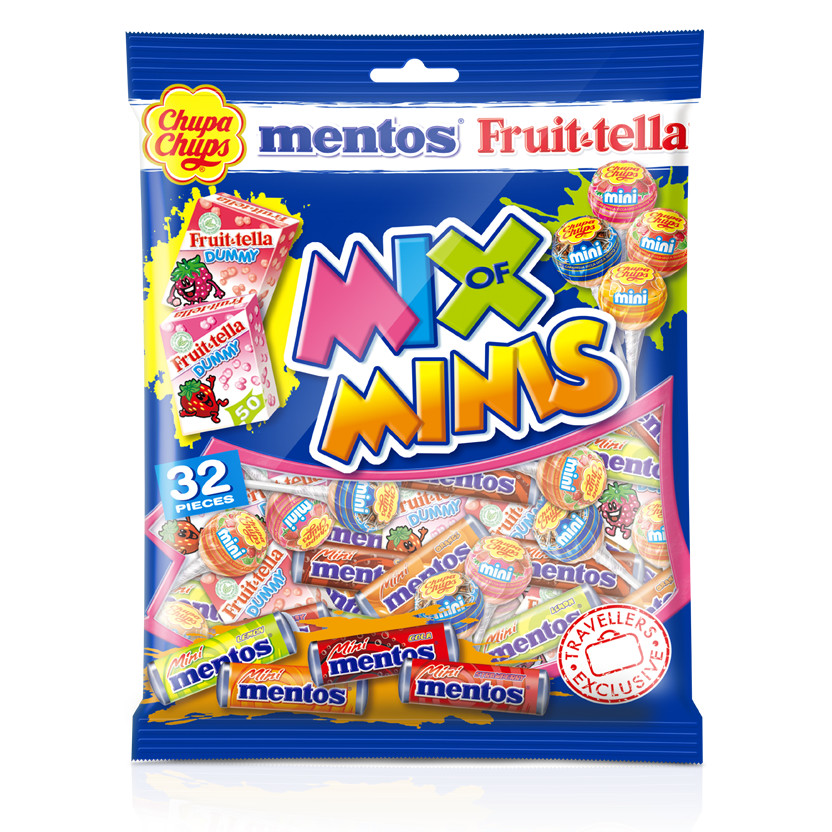 Mix of Minis Bag
An assorted bag of Perfetti's best selling sweets: Mentos Mini Rolls (Strawberry/Orange/Lemon and Cola Flavours), Chupa Chups Mini Lollipops (Strawberry/Orange/Cherry and Cola flavours) and Fruittella Dummy boxes. Each Mix of Minis bag contains 32 pieces in total.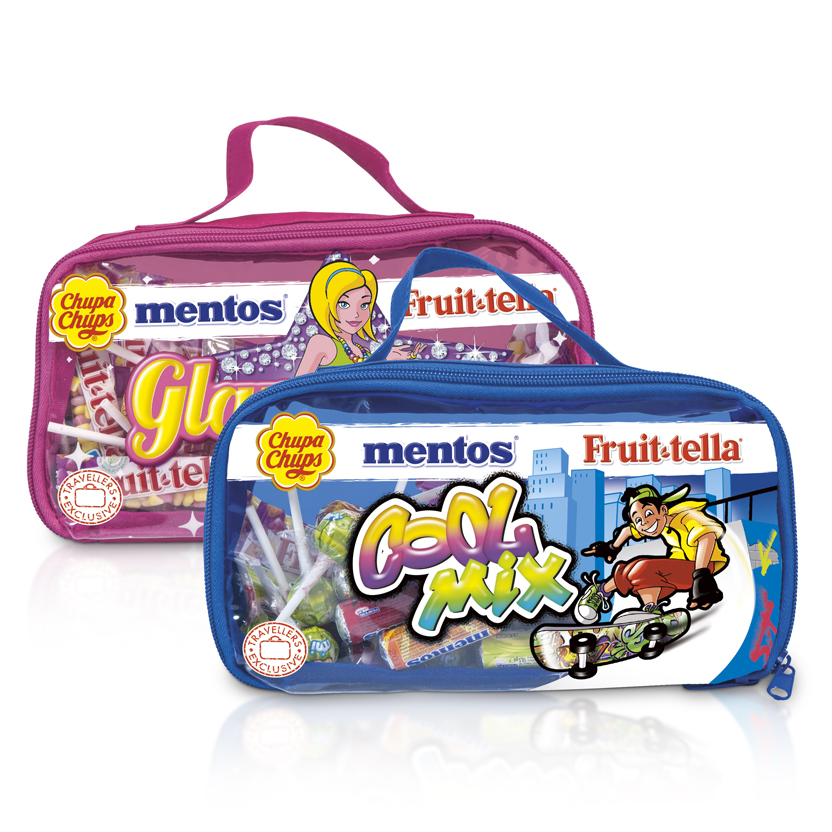 Mix of Minis Travel Kit
A great gift idea for teenagers in girl and boy designs. Each see through reusable bag contains a mix of Chupa Chups, Mentos and Fruittella. Ideal for use as a pencil case or toiletries bag, versions come in Glamorous Mix for girls and Cool Mix for boys.